Tell us about your business. When you started, what got you into it?
New Leaf Nurseries are growers of microgreens, unusual herbs and berries. They sell high quality seeds and a range of horticultural gifts.
'I've been in business for three years. I needed something to fit around my kids after I split up from their mum. As they get older I can grow the business.'
Who is involved in your business?
Paul runs the business himself now. When he started the business he did so with a partner, but that didn't work out. He's found that working on his own makes decision making and getting things done easier.
What do you currently grow/sell?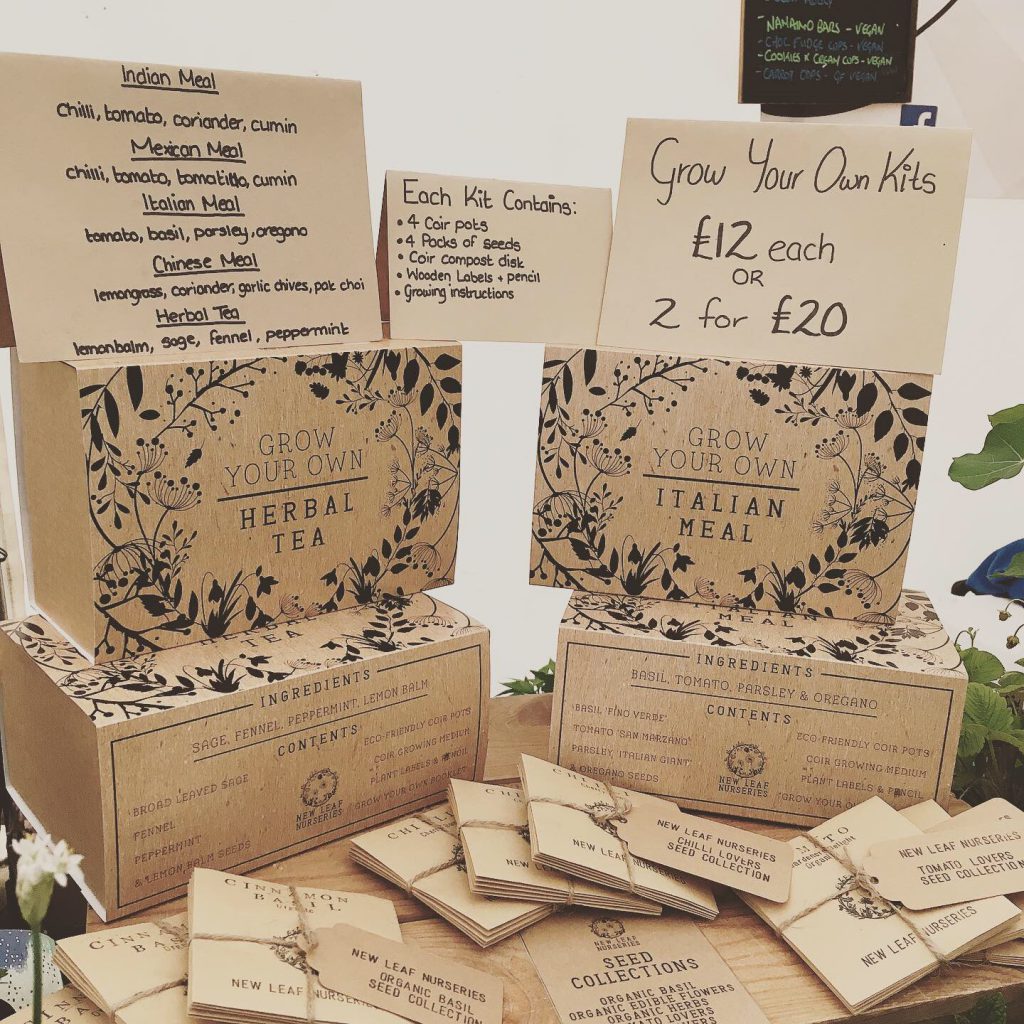 Paul's business has two key elements, which wasn't really his original plan…
#1. Grow your own meals kits – he does this all year, but October to December are his key months as people buy them as gifts. Paul hadn't planned to grow this part of the business just yet, but it's really taken off.
#2. Plants, herbs and vegetables – over the summer Paul sells potted plants people can smell and taste including mint, and chives at fairs in North Wales.
What are your future plans for the business? Where do you want your business to be in 5 years?
'I'd like to grow the box side of things. Growing plants is labour intensive'.
'When I started the quantity of boxes I needed to order for a custom design was just too high, so I just had sleeves designed. This year I'd like to condense the box sizes and print onto them.'
What difference has being a member of Horticulture Wales made to your business?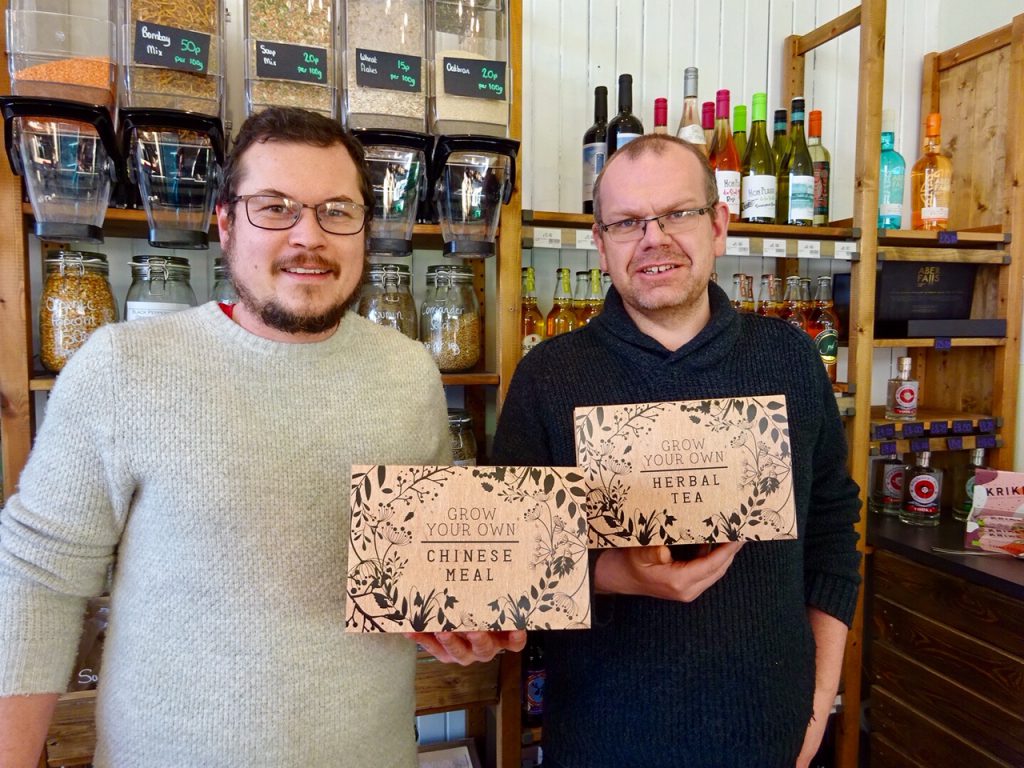 Issie, Horticulture Wales Project Development Officer has been key to helping Paul growing the box side of his business. 'Issie is the one who initially pointed me in the direction of stockists, rather than just selling at fairs. She introduced me to Dan form Sustainable Weigh at Menai Food festival. We met on the Saturday and by Sunday he agreed to be a stockist. Dan made his first order in September, then made another two orders before Christmas.'
'You're never too far from a stockist. But you need that middleman. There's a gap in my knowledge about what I know.'
Thanks Paul