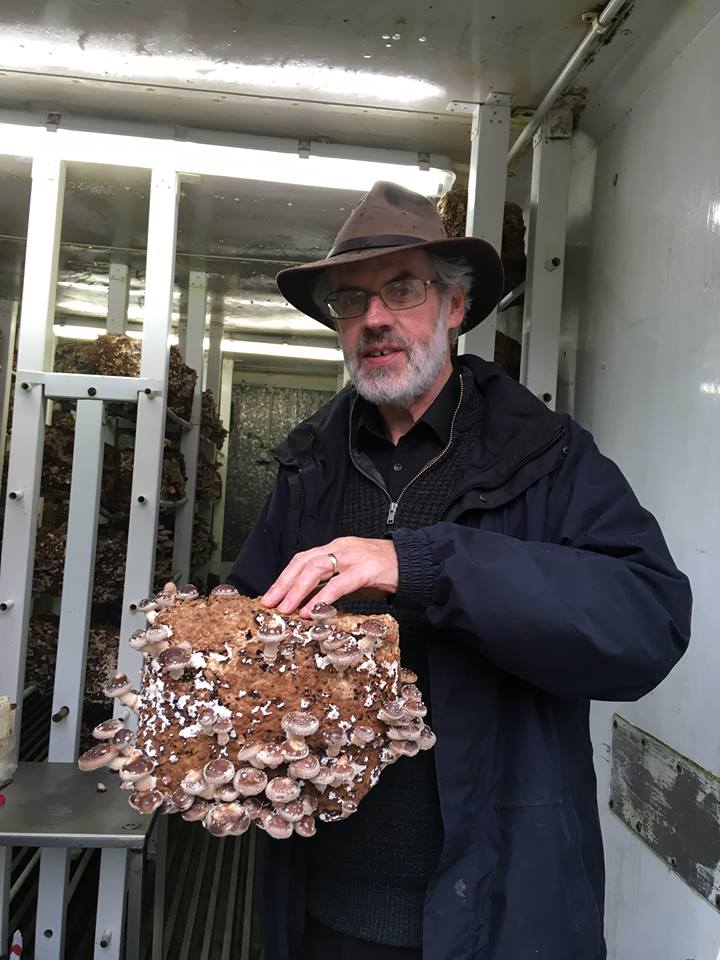 Cynan Jones is a tenant farmer with the National Trust where he runs The Mushroom Garden, or Yr Ardd Fadarch, in North Wales.
Based in Nantmor, near Beddgelert, Cynan grows shiitake and oyster mushrooms, which are then dried and used for seasoning.
Cynan says he has always had an interest in foraging for wild fungi and, through developing this interest, he became part of a University research project, which led to him starting his shiitake and oyster mushroom business 10 years ago. As an expert on fungi, he also instructs on foraging courses in the area.
The mushrooms are grown on blocks made from Welsh oak and kept at a constant temperature to enable them to develop before the temperature is changed to promote growth.
The Mushroom Garden's products—dried mushrooms, seasonings, and mushroom powder—are stocked in National Trust shops, delicatessens, and are also available via mail order.
The Mushroom Garden also won a 'Great Taste' award for the new Umami seasoning.
All the packaging is recyclable, and the National Trust is leading the way with its commitment to phasing out all single-use plastic in its shops by 2022, which Cynan says he supports.
For more information, visit http://snowdoniamushrooms.co.uk/