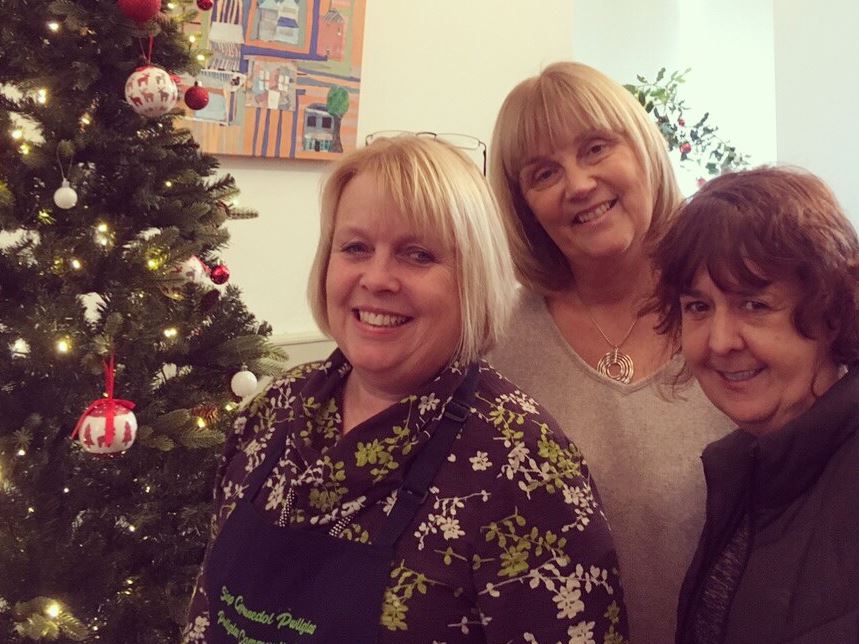 Festive shoppers and stall holders enjoyed a Christmas Market at Cilcain Village Hall in Flintshire!
The market was the first of a series of events that will take place across Wales to promote Welsh horticulture and growers, producers, and businesses.
Staged by Horticulture Wales, the event also included a networking session for businesses to get to know one another and establish local supply chains.
Pictured: Rhian Jones, manager of Siop Pwll Glas Community Shop, and Helen Mannion and Gillian Ladell, joint shop managers from Llandegla Community Village Shop and Café.