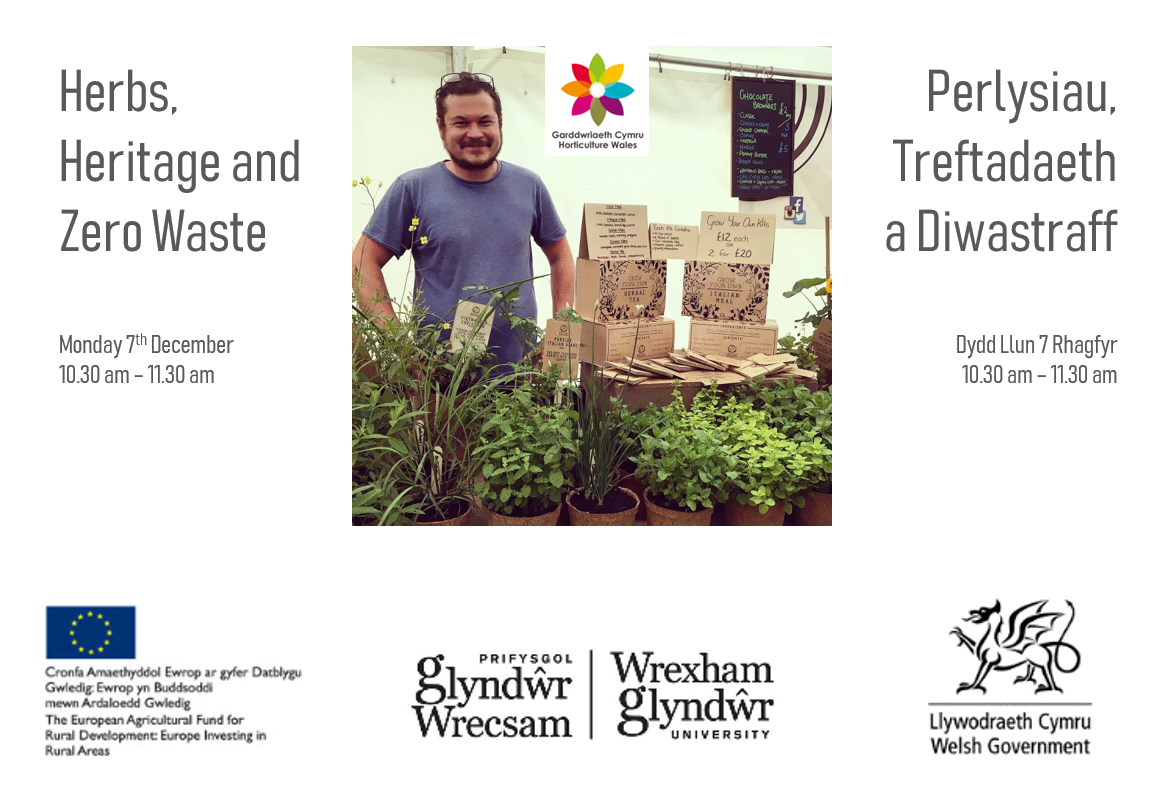 Free Online Event: Herbs, Heritage and Zero Waste – Monday, 7th December, 2020, 10.30 am – 11.30 am
Speaker: Ray Bailey, The Historic Gardens in the Greenfield Valley Heritage Park. An HLF project to design and construct, authentically as possible, Victorian, Tudor and Medieval gardens to fit in with existing buildings within the Heritage park.
Ray will tell us more about North Wales' hidden gem – The Greenfield Valley Heritage park, its' many ancient monuments, how this Historic Gardens project fits within the 70 acre Heritage Park. How it was established, its importance and the role of the gardens and plants in the Park today.
Speakers: Dan Hunt (Owner), Sustainable Weigh Zero Waste Shop, Caernarfon and Paul Whitlam (Owner), New Leaf Nurseries, Holyhead
Dan runs a successful zero waste shop in Caernarfon and is passionate about reducing waste and plastic. He has now started growing fresh herbs in the shop front, and aims to sell fresh herbs sustainably, and without the need for packaging.
Paul will tell us about his passion for growing quality plants without pesticides, and encouraging people to get involved in growing.
Paul supplies Dan with 'grow your own' kits, seeds and biodegradable pots as well as running his own website, attending food festivals and he plans to open up a studio with a retail area in 2021.