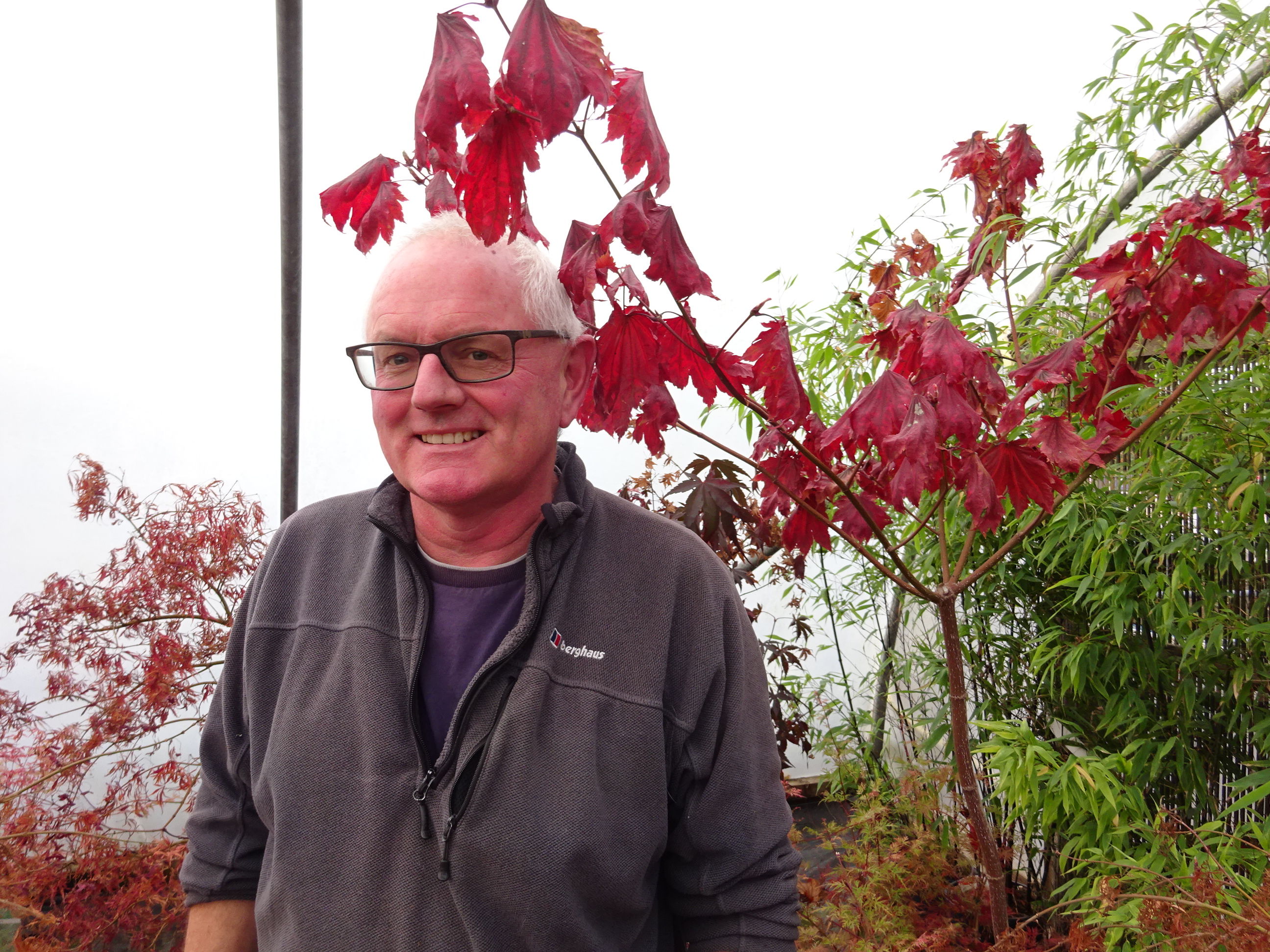 We recently visited Wales 'Café Garden Centre of the Year' – Seven Oaks Garden Centre run by Ian Forsyth in Ruthin. We talked about the garden centre business in Wales, growing in Wales and the work we've done with his business. We love his positive outlook on small independent gardens centres in Wales.
About Seven Oaks Garden Centre
Ian's spent a lifetime in gardening in horticulture. Since he bought Seven Oaks in 2001 the business has steadily grown in popularity and size.
'My main aim is to keep building a local business, run by a local person. I don't want it to be part of a chain.'
Seven Oak Garden Centre stock fresh seasonal plants and have year-round availability of grow-your-own essentials. They're a small independent garden centre with  experienced and friendly staff.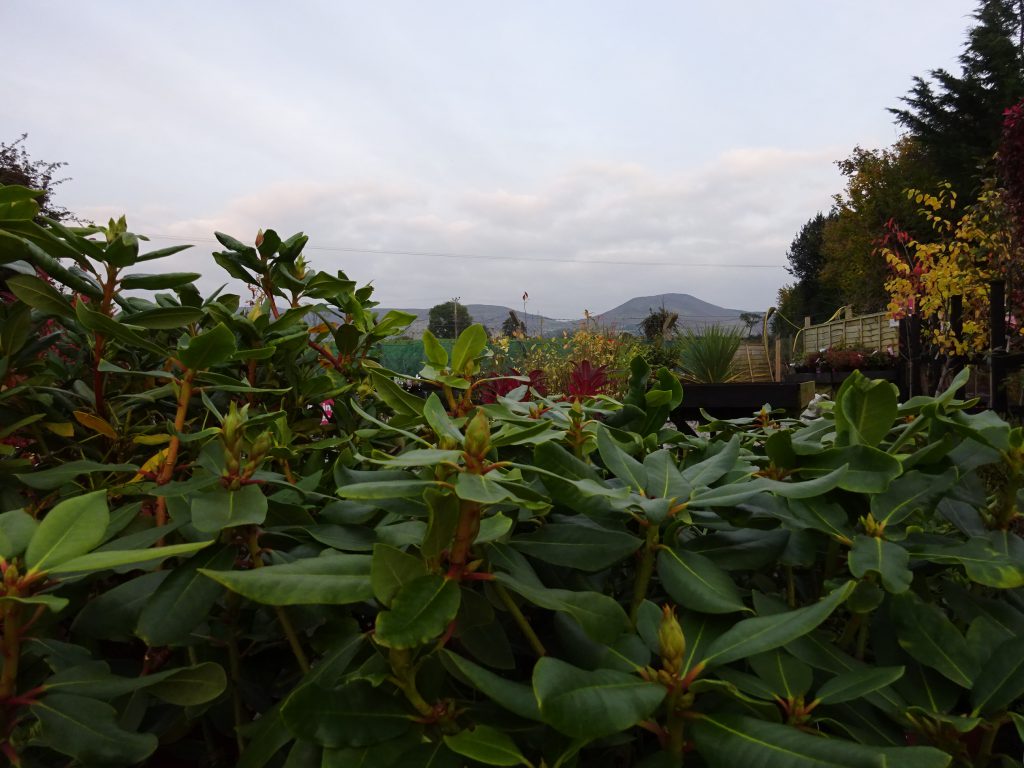 From the café there are views of rolling Clwyd hills and the café dishes on the menu are full of home cooked flavour and are made with locally sourced Welsh produce. It's great place to re-charge and enjoy the Vale of Clywd. We're not surprised about their recent award win. It really is a lovely place:
Congratulations to @sevenoaksruthin ~ winner of Garden Centre Cafe of the Year at the inaugural Welsh Cafe of the year 2019. Read about their award in @LifeinNW Nov/Dec edition #wales #HortWales @DenbighshireFP @DiscoverDenbs @RuthinOnline @RuthinTown @ebddcc @whatsonnwales1 pic.twitter.com/MNqD6i8Qdp

— Horticulture Wales | Garddwriaeth Cymru (@HortWales) November 12, 2019
It's not all been plain sailing. The Seven Oaks website says: 'The name 'Seven Oaks' comes from Ian's home town Sevenoaks in Kent. Like its namesake Seven Oaks has weathered a few storms, including an electrical fire which almost destroyed the garden centre several years ago. Above all, Ian's determination along with many loyal customers has enabled this independent garden centre to re-build, improve and expand. This has resulted in the charming countryside attraction that you will find today.' We find Ian's story inspiring.
Garden Centres in Wales – current state and the opportunities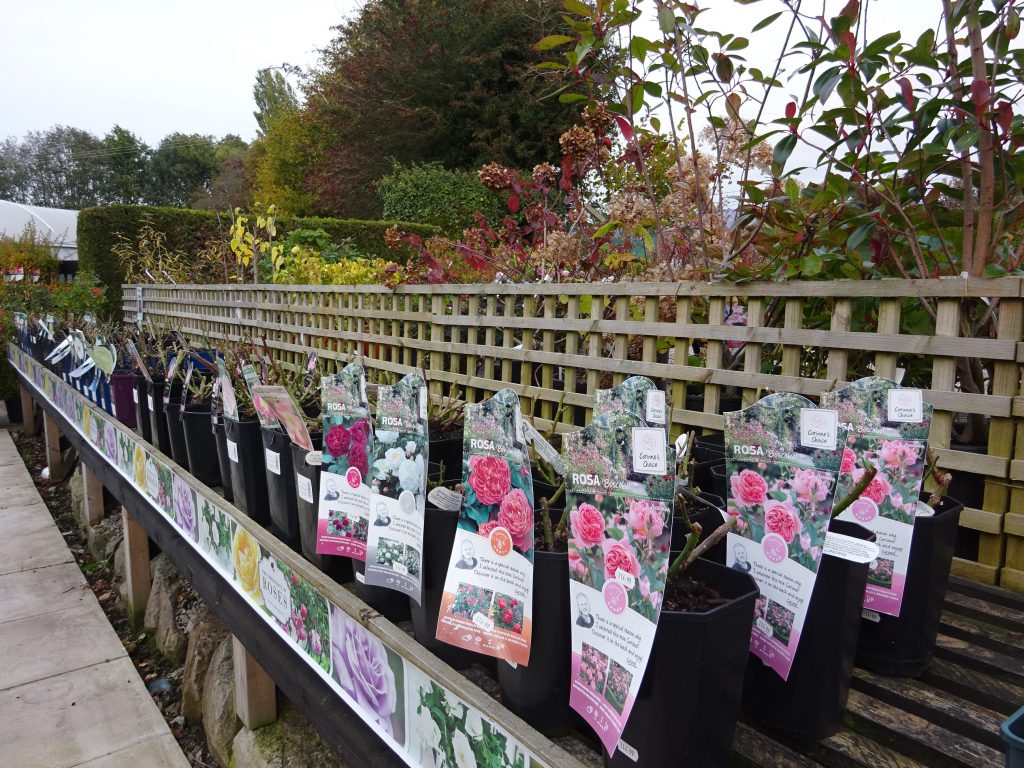 Ian's outlook on the garden centre business in Wales is really positive.
'Because of what's happening in the industry with large garden centres there's a good opportunity for smaller garden centres. There's a push to go online and the demise of the high street, but garden centres seem to be doing quite well. People still want to talk to people. You don't get a hot chocolate with your plants on the internet! I try to sell things I'd want to be sold. I sell lots of Japanese Maples because I love them. Here you can deal with someone who's passionate about it.'
Ian believes that to succeed, small garden centres like his need to have a speciality and an owner and staff who really care and are knowledgeable. That's what makes them stand out from the larger chain garden centres and supermarket/bargain stores. Ian's passion for Japanese Maples is infectious, even if he claims he has enough facts to send you to sleep!
'The smaller garden centres and nursery garden centres need to major in something – not just cakes and cafés! Some have lost their focus. They need to get back to what got the owner into it in the first place. I can send people to sleep about maples! We need to set ourselves out differently to the chains.'
The challenges for Garden Centres in Wales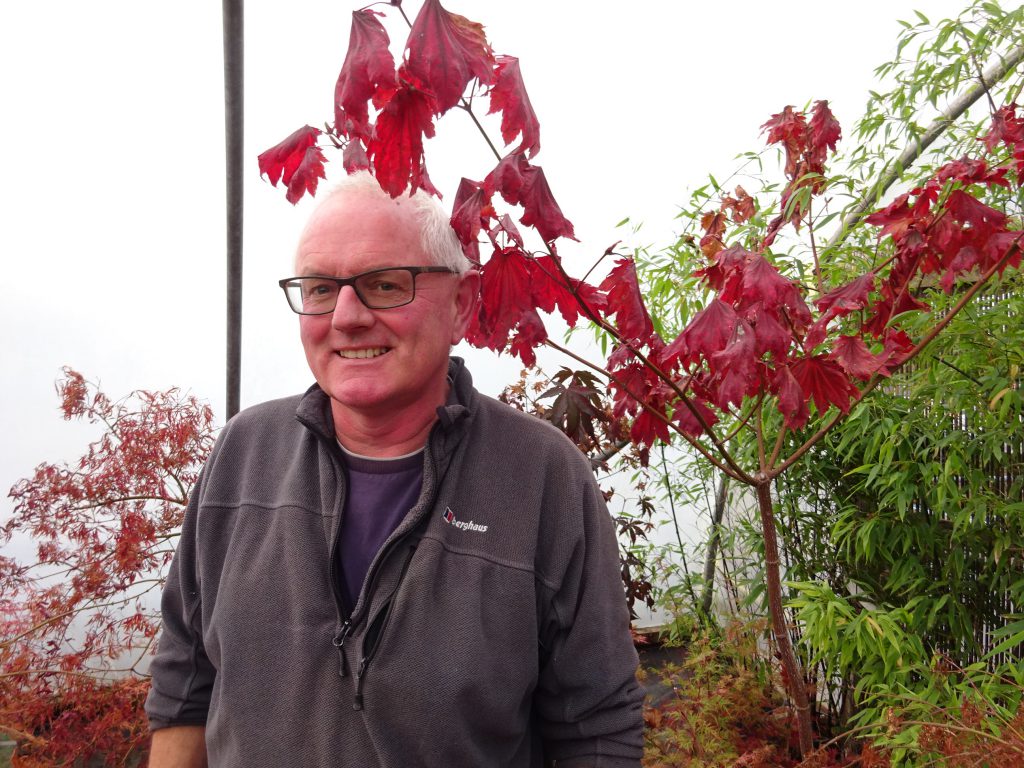 When it comes to the challenges facing the industry in Wales Ian sees the main challenge being people – either staff or people running businesses like his.
'The challenges are trying to find the right staff in a rural environment. It's a real trouble in Wales. Loads of people like gardening, but they don't want to work in the industry.'
'We won't get much grown in Wales if people aren't coming in. People want to go to uni, not run this business. People don't see this as a job. People only get into this when they get into their 40s and things are more comfortable, they're fed up of long commutes, the kids left home, relationships might have broken down – people come into it late. It's a problem'.
Horticulture Wales and Seven Oaks Garden Centre
Through our work with Seven Oaks we've identified sources of support including signposting to Business Wales and free training which a member of staff completed. We've also helped with marketing and promotion online.
Given Ian's concerns about staffing we've signposted him to Jobs Growth Wales. He could get support with finding team members and payment of half of their salary payment for the first 6 months.
Like lots of our members Ian's happy to share his knowledge and expertise. We've introduced Ian to Rod at the Woodland Skills Centre to find out if his nursery experience could benefit their lavender farm idea.
As Horticulture Wales sit within the enterprise team at Glyndwr University we also know of a colleague who can help with innovation support. Ian's got a couple of projects we can maybe help with including re-building his acer house or upgrading his labelling system. We also encouraged Ian to get involved with the teams Enhancing Entrepreneurship awards.
Thank you very much Ian.
You can find out more about Seven Oaks Garden Centre here.