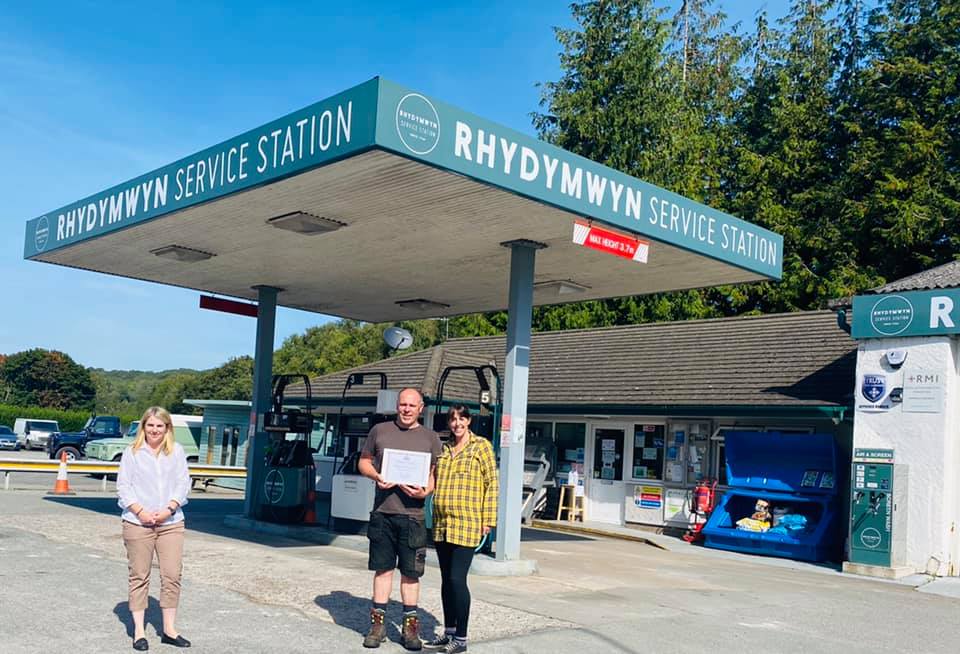 Rhydymwyn Service Station, Flintshire is a heart-warming example of how a small business can simultaneously support it's community and succeed in growing their business, even in the toughest of circumstances.
Wrexham Glyndwr University's Horticulture Wales project has been working with Rhydymwyn Service Station since they expanded their General Store last year – they're members of the project's Short Supply Chain Cluster. We recently caught up with Gemma to find out more about how their staff and volunteers came together to support people in the community by delivering essentials and more.
How have you adapted your business to serve your community?
Rhydymwyn is made up of four parts: a general store, fuel station, MOT & car servicing and car & van hire. Gemma explained all four parts of the business have been impacted by the pandemic in different ways. When COVID hit the general store was quite a new part of the business. Even though they'd only been running the shop for 18 months, it was clear they could see a lot of their customers and members of the local community were vulnerable – scared of coming out. The team quickly adapted the store to offer home delivery and contact-free collection bays. This service was very valuable to the community and supported other local businesses at the same time.
Gemma said 'We've linked up with a lot more local businesses, which we were doing a bit of before. Now for example, we work with a local butcher taking much larger orders. Our fruit and veg deliveries are now daily. We've built up more of a rapport with suppliers.'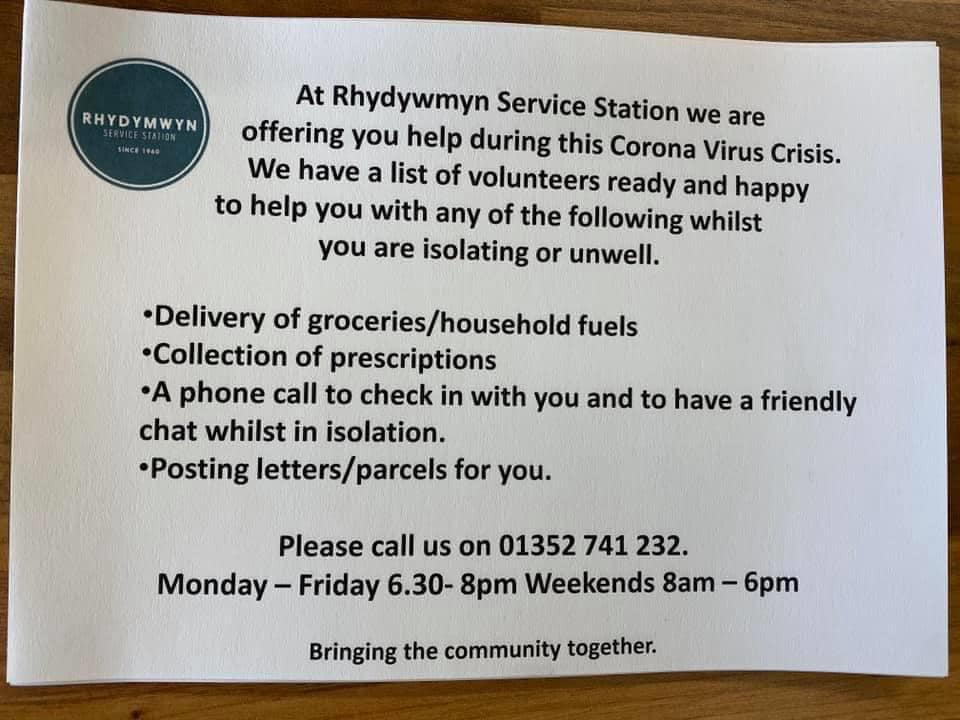 What's so impressive about Rhydymwyn's pandemic response is it reached beyond being a store:
'We offered services for the community like picking up prescriptions, ringing people for a chat to see how they're doing and post office runs.'
As Christmas approached they adapted again. This time to offer a 'Tick and Collect' service to ensure their community could safely and easily shop for the best of local food at Christmas. Customers simply completed a form on paper in-store or via e-mail and they made sure they had everything ready for customers to collect.
What's been the economic impact on the general store?
Not only did the general store succeed in rising to the challenge of supporting its local community, it's given the store a financial boost too. Gemma went on to say:
'The shop has become more popular… Staff have come over from other parts of the business to help. We've definitely got more regulars and more people supporting us. People who didn't know we were here have suddenly become more aware of us.'
Can you tell us about all the awards you received last year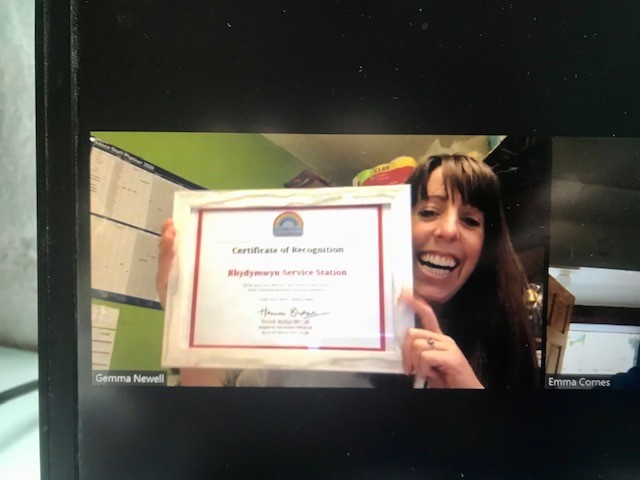 Rhydymwyn were nominated as 'Community Champions' for supporting their local community during the height of the pandemic and presented with the award by Hannah Blythyn MS.
Gemma is very humble about this award, but their passion for simply trying to help shines through. 'We obviously didn't do any of this to create stories. We just wanted to help. I felt personally worried about vulnerable people. The shop is a central hub local people trust.'
This year they were also nominated in the Countryside Alliance Awards and received another for being a Plastic Free Champion.
What's been the impact of Horticulture Wales on your business?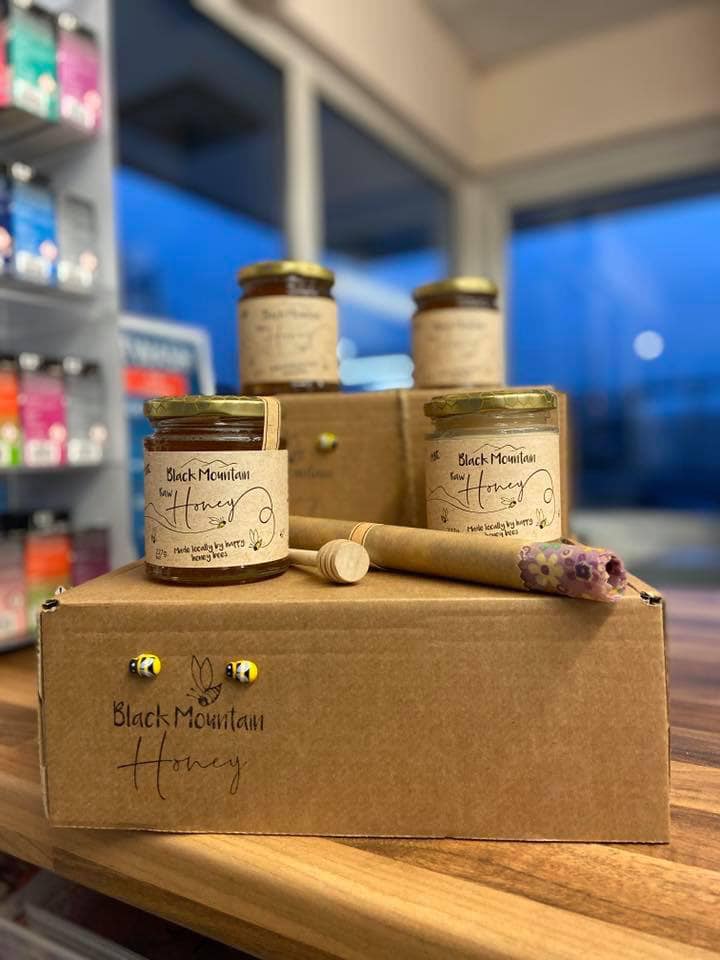 Finally we asked Gemma about the impact working with us has had. She said 'Horticulture Wales is fantastic. The window you did for us last year was great'. See more here.
'It's all great connections and ideas. Horticulture Wales gives loads of advice and support and really helps to create local connections, or shares their thoughts on who else we could work with. We now do local honey, jam and chutney so it's building those connections and supporting us in that.'
Thanks Gemma and best wishes to the Rhydymwyn Service Station team for the future. Keep up the good work.